Fingerpicking Day 2023 Event Report
Acoustic Guitar Live Festival
Morris Finger Picking Day 2023, an acoustic guitar festival, was held at the Yokohama Red Brick Warehouse on Saturday, March 25, 2023.
The contest was held for the first time in four years since 2019 with 17 participants from Japan and abroad taking part in the contest.
The second half of the event, Fingerpicking Night, featured a fingerpicking super live performance by four top artists who are currently active on the front lines of the music scene.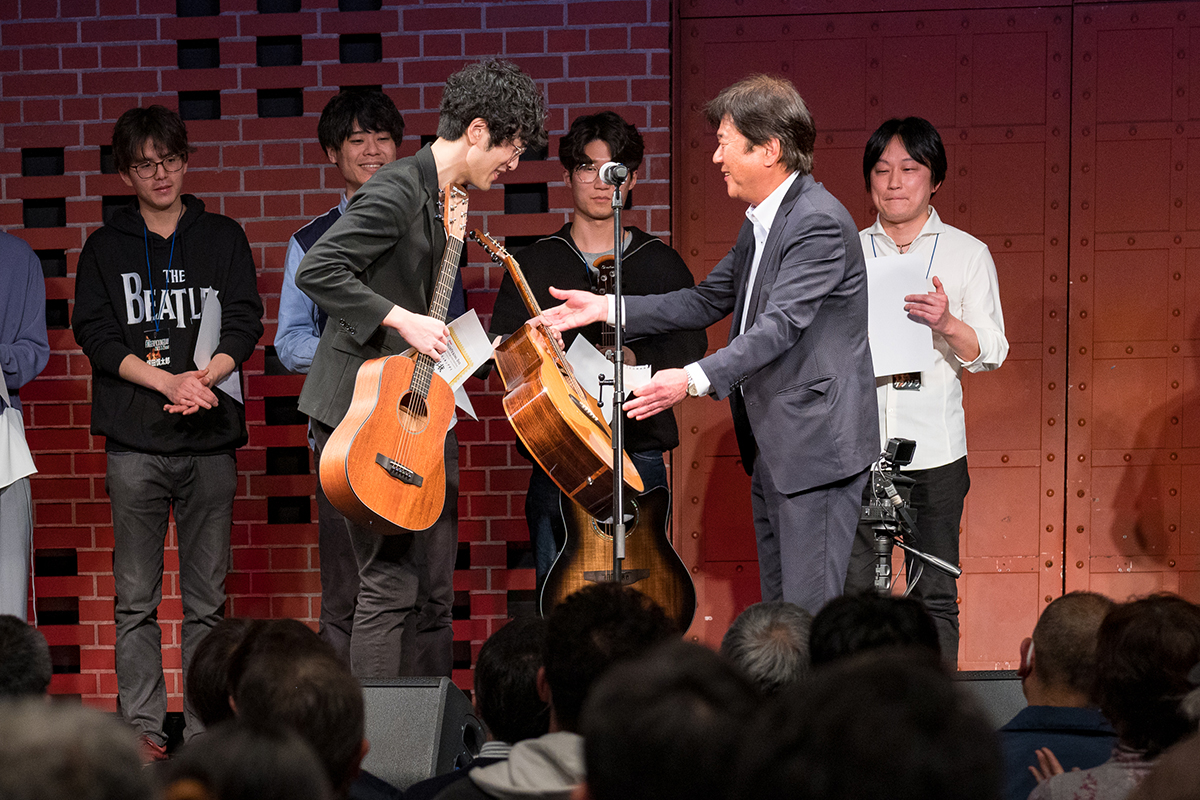 Grand Prize Wang Yemin
Moridaira Musical Instruments CEO Toshimasa Oka
Morris FingerPicking Day 2023 Grand Prize - Wang Yemin
Grand Prize

Wang Yemin

Award for Excellence

Hwajong Kim

Song Award

Wang Yemin

Original Arrangement Award

Kousuke Kawaguchi

TAB Award

KENSORA

Hayama Moon Studio Award (Audience Award)

Hwajong Kim

Acoustic Guitar Magazine Award

Keisuke Sakamoto

Acoustic Guitar Book Award

Shintaro Tsukada