CT-1

Clip-TUNER
Easy-to-use clip-type auto tuning meter.
By attaching it to the head of a guitar, you can easily adjust the exact pitch by detecting the sound of the instrument.
In addition to the chromatic mode that can be used with many musical instruments, regardless of whether it is a stringed instrument or a wind instrument, you can switch to a dedicated measurement mode for guitar, bass, ukulele, and violin.
The bright and large display makes it ideal for tuning in dark places.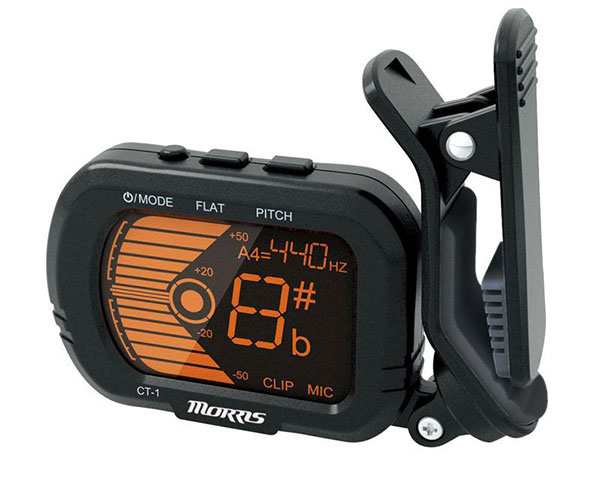 CT-2

FullColor Clip-TUNER
An easy-to-read color liquid crystal display is used while maintaining the functions and shape of the CT-1. A rubber coating that does not damage the instrument is applied throughout.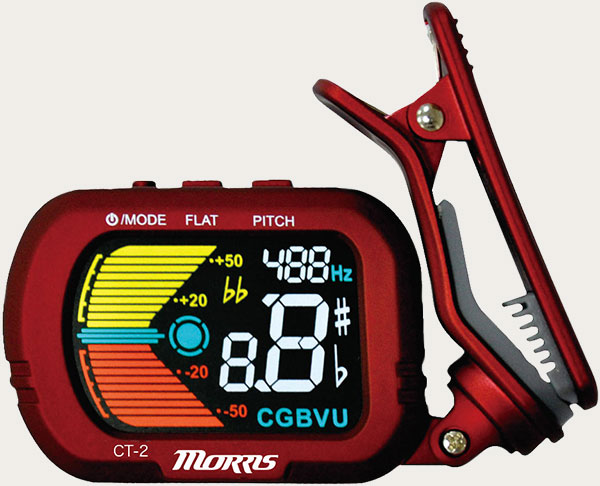 CT-3

Clip-TUNER & Metronome
Equipped with a metronome function in addition to the tuner function.
It can be calibrated in 1Hz increments from 430 to 450Hz.
Tunig Mode: Chromatic, Guitar, Bass, Ukulele(C), Violin
Tuning Range: A0-C8
Response Time: < 20mS
Rhythm: 8 pattern
Beat: 0-9
Tempo: 30-250BPM
A4 = 430-450Hz
Power: CR2032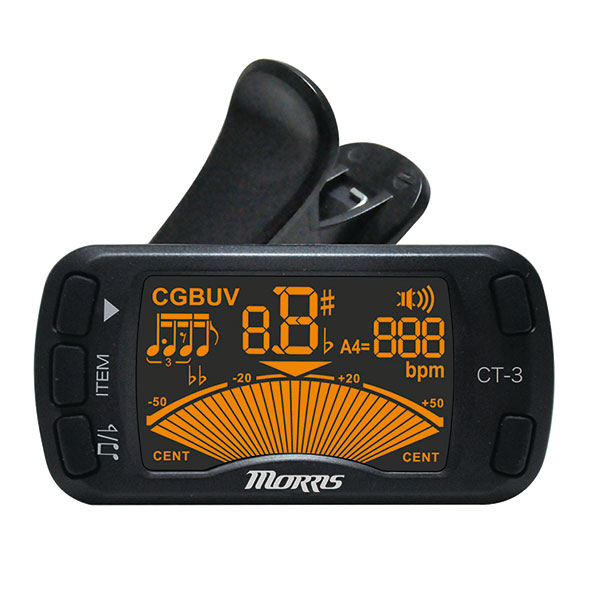 CT-5

Clip-On TUNER
No button operation is required.
The power turns on automatically just by attaching it to the instrument. No need for troublesome switch operation!
Power off when removed. Even if you leave the instrument on, the power will turn off automatically after 5 minutes.
Detects ringing and easily measures accurate pitch. The display surface of the main unit can be adjusted in a direction / angle that is easy to see.
The reference sound is a chromatic type with a fixed 440Hz.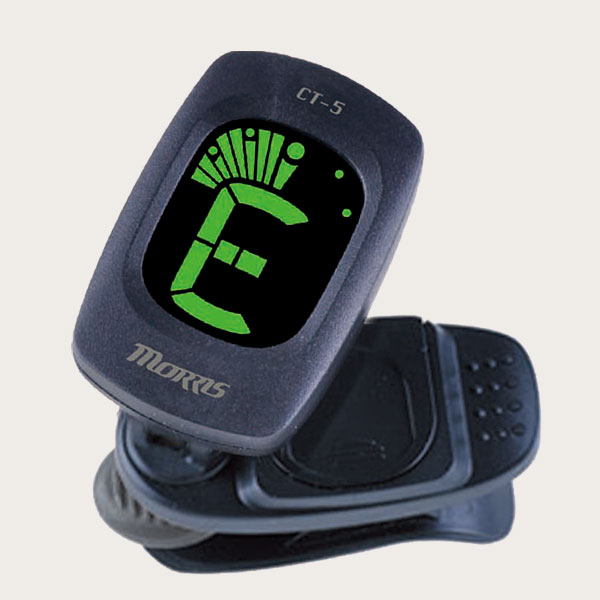 CT-6

Clip-TUNER
The CT-6 has a chromatic mode that supports tuning of various instruments, as well as guitar, bass, and ukulele modes.
Tunig Mode: Chromatic, Guitar, Bass, Ukulele(C)
Tuning Range: A0-C8
A4: 440Hz
Power: CR2032